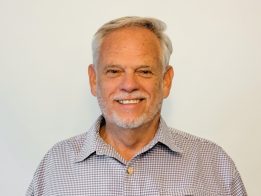 Pastor Raymond Wood and Dr. Tony Phillips are the lead pastors of CRCI's one-on-one weekly Pastoral Counseling Program
Residents at Christian Recovery Center spend time in prayer and meditation every day. They hear sermons many times each week, learn the bible in small group setting, and study the bible individually each day. CRCI's spiritual leaders have a heart for those devastated by the disease of addiction. They believe that understanding the power of God's grace, mercy, and love are an integral part of the recovery process; that forgiving, that being forgiven, having a humble heart, and thanking God for His many blessings are key ingredients for a successful long-term recovery.
CRCI offers one-on-one Pastoral Counseling with Pastor Raymond Wood that every resident will have the opportunity to take advantage of. We have many on-site leaders in recovery theory that can offer their experience and advice when needed, but we're hoping to help residents cover more ground in their journey at CRCI by offering many different perspectives in their pursuit of knowledge and growth.
Prayer is an important part of all that CRCI does. We believe the Holy Spirit dwells on our campus and positively influences us all. In addition, we know the active prayer life of residents plays a crucial and ongoing role in their recovery.
We jokingly say that our residents are the most "preached-to" individuals in Brunswick County. Throw in bible study, a rigorous prayer life, baptisms and heartfelt Pastoral care and CRCI truly offers an incredible Christian experience!
For our light and momentary troubles are achieving for us an eternal glory that far outweighs them all.
–2 Corinthians 4:17