Brunswick Christian
Recovery Center
Columbus Christian Recovery Center
Brunswick Christian Recovery Center
COLUMBUS
CHRISTIAN RECOVERY
CENTER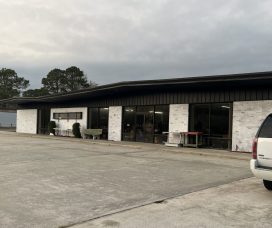 We are very excited about this new element being added to the already highly impactful Christian Recovery Centers' programs. If you are requiring items to be picked up, please follow the link below. If you would like a more expeditious removal of items, we encourage you to drop off at our thrift store Monday – Friday 8:00 to 5:00 p.m. 593 Holden Beach Rd SW, Shallotte, NC 28470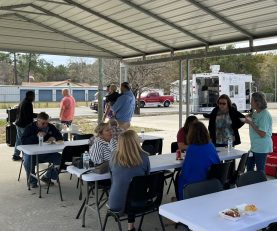 Volunteer at our Thrift Store
Castaway's Cottage on Holden Beach Road is sold and CRCI is the proud new owner. This means there is a huge need for volunteers. First we need volunteers to help set up, organize merchandise, clean, and many other things before we can open the doors to the public. Once the store is open we'll need your help to run the day to day operations.
"We provide the spiritual and educational tools
necessary for a long-term recovery from the illness of addiction and the
beginning of a successful life."
Christian Recovery Centers, Inc (CRCI) is a network of non-profit drug and alcohol treatment centers serving men and women suffering from active addiction. We are not traditional short-term rehabilitation facilities. CRCI includes multiple types of recovery resources, including the 12-step program and therapeutic professional services in its treatment curriculums.
CRCI's Workforce Redevelopment Program (WRP)
Did you know we offer cleaning, landscaping, power washing, and catering?
Consider supporting our ministry and residents by choosing CRCI for your landscaping, cleaning, and catering needs! CRCI's WRP offers program residents training, development opportunities, and continuing education programs to maximize their job success and career pathway.