At CRCI we have had the opportunity and privilege of serving those in our community and throughout the southeast. We have been to carnivals, NASCAR races, amusement parks, golf tournaments and many other events bringing our message of servant leadership, hope and love to all we encounter. Below you will see some photos of places we have been and things that we have done. We do this because we love it and we feel compelled to serve. Not to mention we have fun while serving! We believe that we are not to just here to help remove the drugs and alcohol from the lives of these men, but to replace misery with joy! 
For the latest updates and newest photos, please visit our Facebook page and don't forget to "like" us!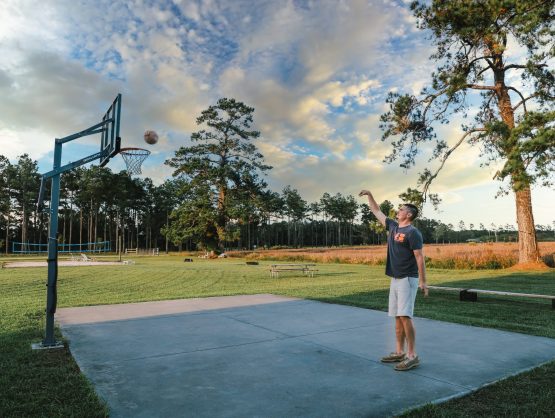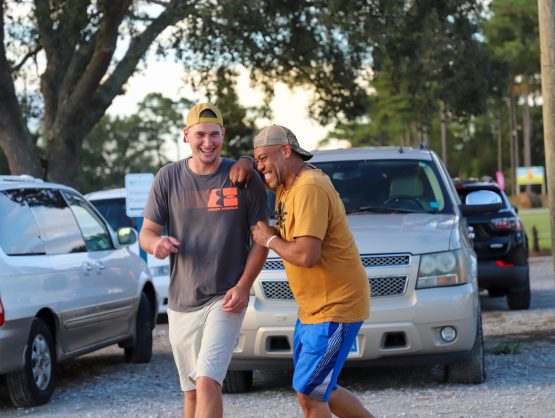 Although we believe Christ is the only one who can fully release us of our stress and anxieties, we understand other activities can help release us too. After a full day consisting of a Chapel service, classes, one on one counseling, project time, it's nice to wind down by playing ball and taking it easy with friends.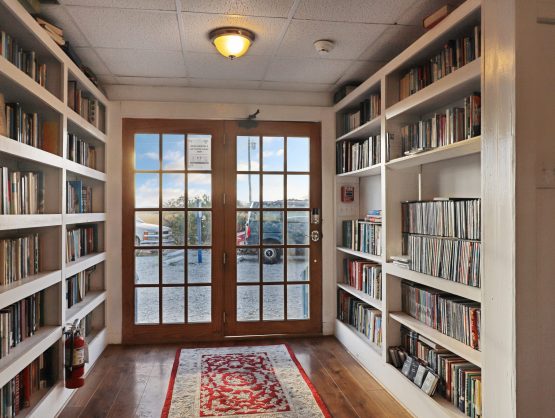 This is the entrance of our chapel on BCRC's main campus. Full of spirit, residents have full access to the library and all the books within it.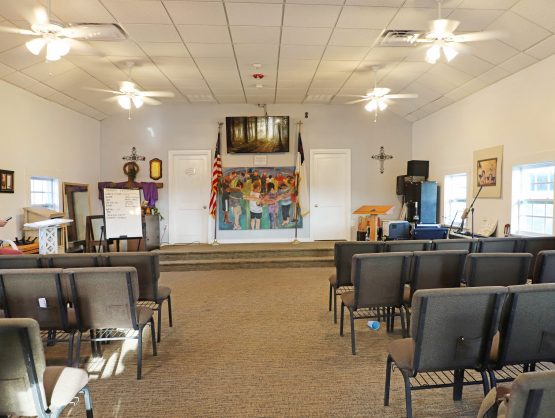 The chapel is a place where we spend a lot of time. It's where we have chapel services everyday, teach class, and pray throughout the day.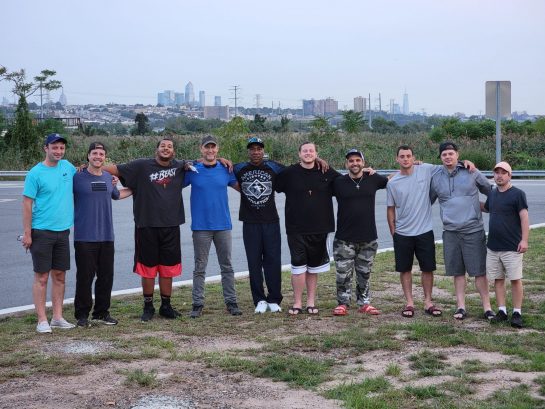 Here is a picture of the guys with New York City right behind them! Some of our residents have never traveled out of state, so this is a much appreciated change of scenery.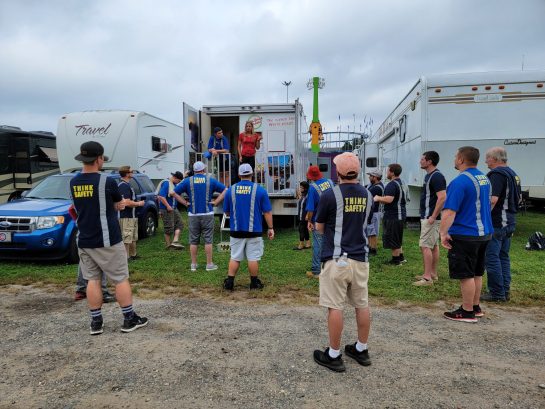 The BCRC men in Springfield, Massachusetts receiving their training on how to set up and operate the water gun games. We do trips like this to ensure that all future residents can come into the program free of charge.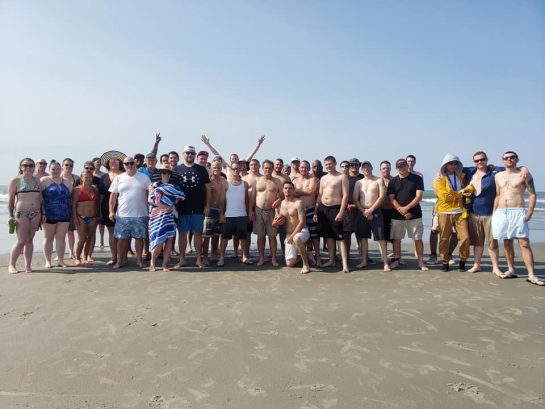 July, 2021 CRCI conducted a beach baptism. Residents who have chosen the Lord as their personal savior were given the opportunity to wash away their sins and publicly proclaim their love for Jesus!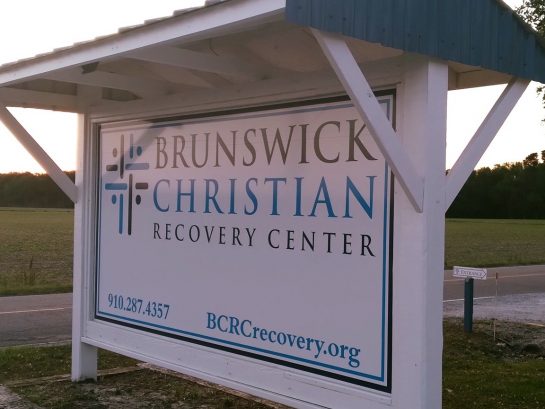 New and improved sign at the men's BCRC campus.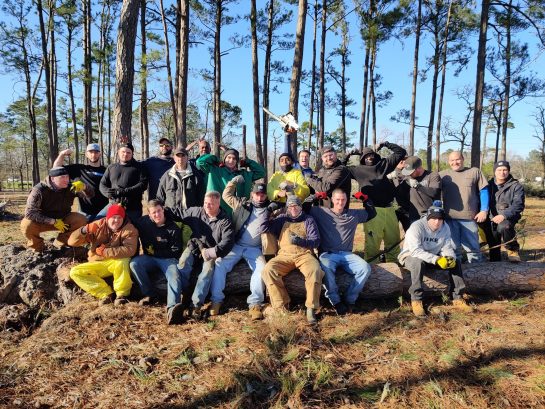 After a devastating tornado hit our community we spent weeks helping our neighbors cleanup.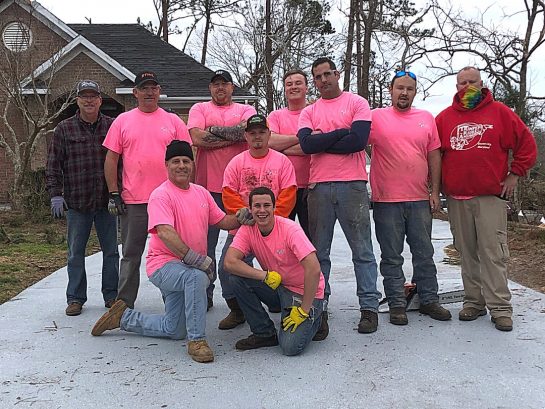 CRCI's landscaping crew got down and dirty to remove debris from the tornado that killed 3 people and left a neighborhood a wreck.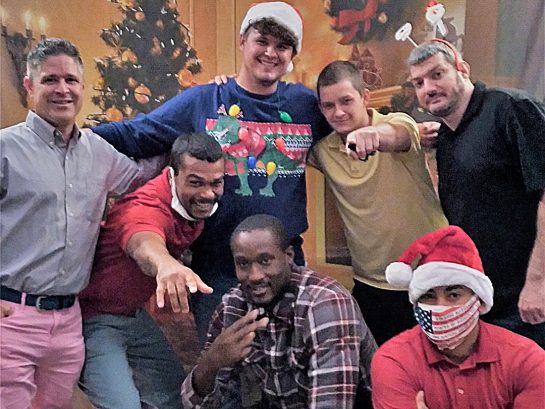 Celebrating Christmas 2020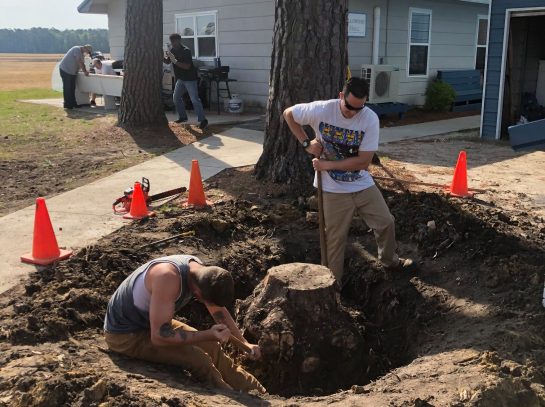 Residents were determined to remove this stump. After days of persistence the stump was finally removed and everyone celebrated the victory!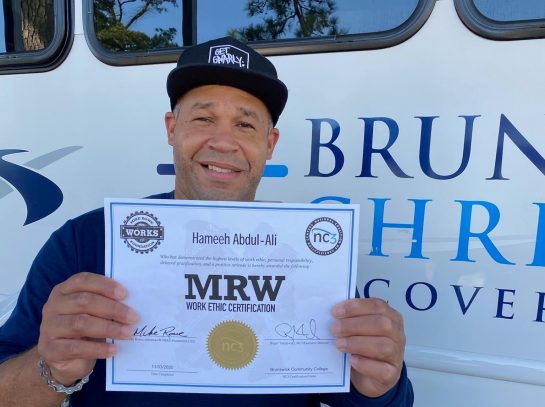 Former resident and intern Ali (along with many others who participated) earned their Work Ethic Certification through the local Brunswick Community College.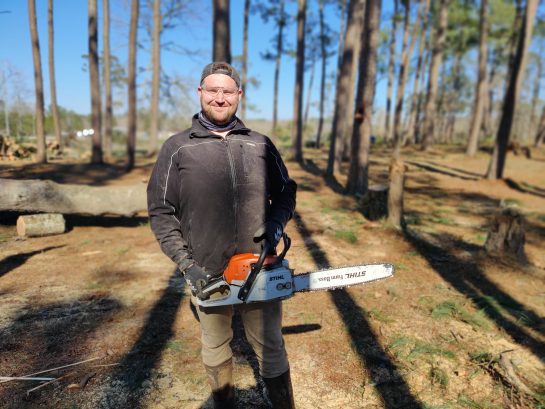 CEO, Josh Torbich with a chain saw to chop trees into smaller pieces to be hauled away.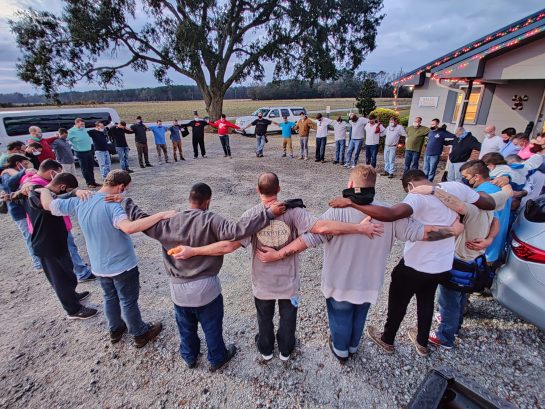 After a resident graduates from the program we gather around like this to pray for the graduate.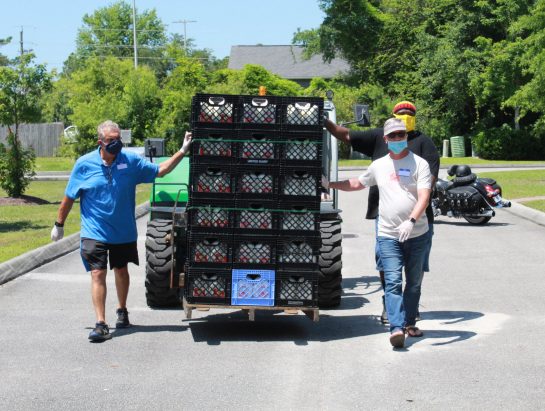 With the help of many volunteers and partners, we passed out thousands of boxes of produce and milk.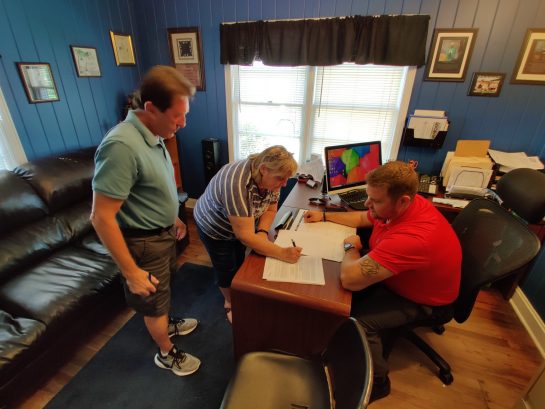 The previous owners of the Rose Bed and Breakfast singed over the property to CRCI in September 2019!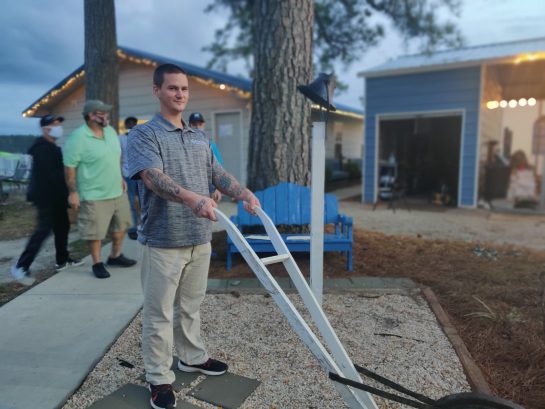 "Jesus replied, no one who puts a hand to the plow and looks back is fit for service in the kingdom of God." Luke 9:62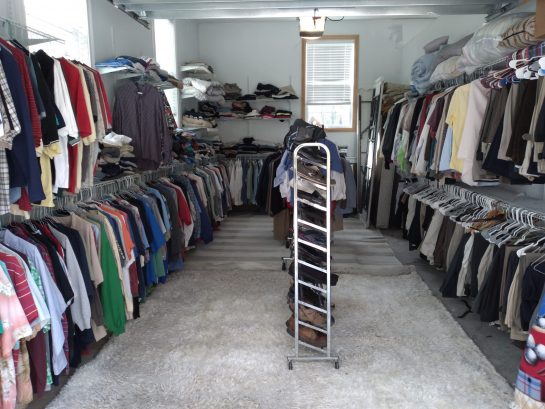 We are thankful for our volunteers! Two very generous volunteers spent several days hanging up shelves and organizing the clothes so program residents can pick out items to wear to church and other functions we attend.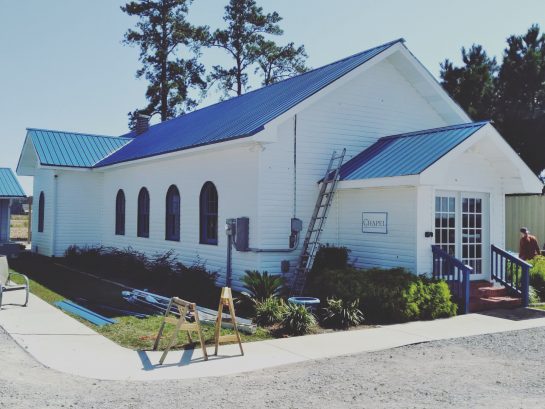 One of our very own skilled residents spent several days putting the new "CRCI blue" roof on the chapel.
Shallotte Christmas Parade 2018. These guys worked hard putting that float together in just three days! 
The BCRC guys with Ronnie Netterfield on Thanksgiving day in Land O' Lakes, Florida. Thank you Ronnie for inviting us to your home for Thanksgiving dinner!
Thanksgiving 2017. Andrew's Chapel hosts an annual Thanksgiving meal for the BCRC guys and all of the guys from nearby transitional houses. Thank you!