Keeping you posted on what's going on in the world of Christian Recovery Center's Inc. (CRCI)
Josh Torbich (right), CRCI Executive Director, and Colton Maness (left), Director of Operations, attending
CRCI's 2021 Charity Golf Tournament in Sunset Beach, NC.
December, 2021 Update
New plumbing and electrical is going in at the Rose House! The Grand Opening is coming soon!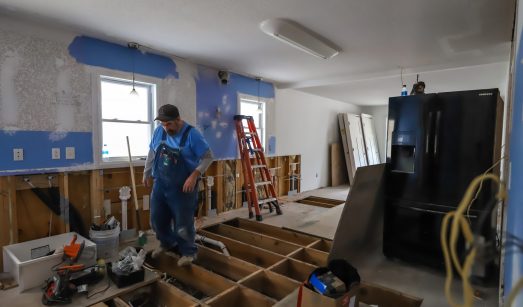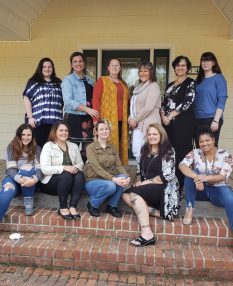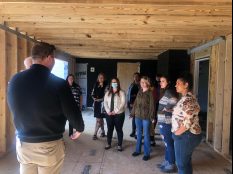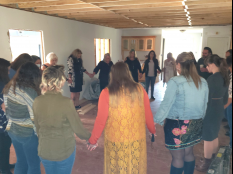 November, 2021 Update
Current residents visit their soon to be new home. With construction moving full steam ahead the current women's program residents at CRCI are anxiously awaiting their move in date. Rose House residents did a quick walk through to look at the progress while CEO Josh Torbich described the floor plans layout and amenities this state of the art facility will offer. Friends and neighbors at Beulah Baptist showed up to say a prayer of blessing over the house.
October, 2021 Update
Rose House construction has resumed and is back on track for completion soon! We're excited to say all the permits and architectural drawings have been approved. This project has been highly anticipated and a long time coming. So now until it's complete a small crew will be working in the house to get the project done. If you'd like to volunteer to help with construction fill out THIS form. We are surely excited to be able to house 28 residents for the 24-week on-site program. As a reminder there is no cost to participate! For details on the Rose House Women's program click HERE.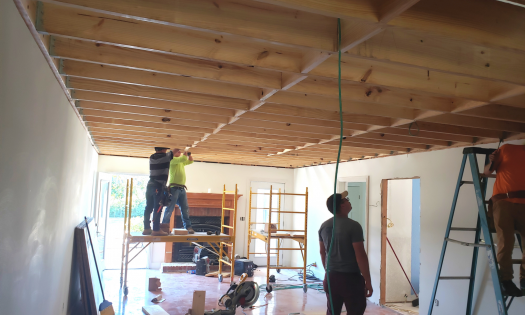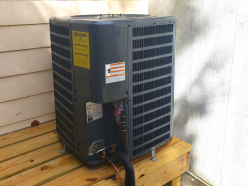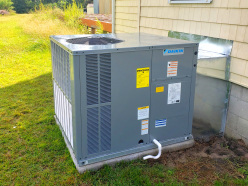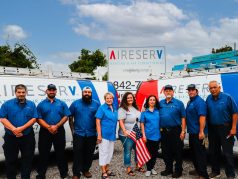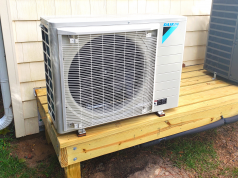 September, 2021 Update
There are two extremes in North Carolina, hot and cold. So, we all know how important it is to get a heating and cooling system that can keep up with demand, but systems like this come at a cost. Ron Sorice who is our dedicated grant writer played it cool and found the perfect grant to fit our needs – Advanced Energy Grant. With this grant we can heat and cool the Rose House's main building and BCRC's main campus. Advanced Energy Grant paid for installation! Aireserv is a company who regularly supports CRCI, so they were happy to install these brand new systems for us. Here are pictures of the system at the Rose House.
August, 2021 Update
Palm trees, a massive septic system, and a multipurpose chapel, CRCI's Rose House is making small steps towards filling big dreams. The final product will be a state of the art 28 bed residential treatment facility for women who struggle with drug and alcohol dependencies. We can thank the professionals in our community for their hard work and dedication to the construction project. While we work on reviewing the final architectural drawings and building permits for the main house we will continue to do what we can on the rest of the property. We want to send a big "thank you" to CCCG (the construction company in charge), Hughes and Hughes nursery for sending over one of BCRC's graduates from 5 years ago to help plant 5 new palm trees in the front yard, RSC Engineering who installed the septic system, Charlie Adams Electrical and Brent Moore at Aireserve. Civil Engineer Phil Norris, Shane Pittman at CIA Electrical, architect Greg Shue, McPherson Consulting, plumbers at Plum Rite Plumbing, Webster Law firm, and Rd White and Sons.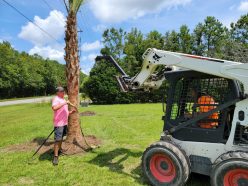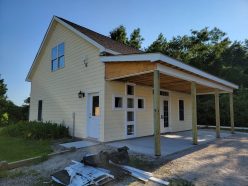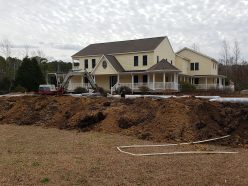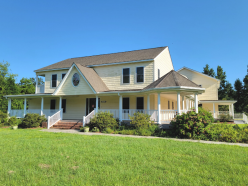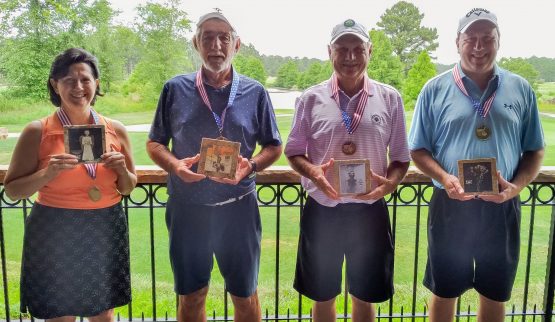 June, 2021 Update
The 2021 Rose House Christian Recovery Center Charitable Golf Tournament was a huge success. CRCI sincerely thanks all those who so graciously gave of their time and money to make this year's event one for the record books. 100% of the net proceeds will go to the Rose House ministry for women in recovery. Compared to the previous year's CRCI hosted one of the greatest and highest grossing charity golf tournaments in Brunswick County. The ministry brought in $61,335 gross and went home with $47,423.10 to donate towards the Rose House. With over 65 sponsors, 45 volunteers, 192 golfers, and help from CRCI staff the many hours of hard work paid off! This is a picture of the 1st place team, Team Steven Denney.
May, 2021 Update
The Boys and Girls Homes of North Carolina is teaming with Christian Recovery Centers, Inc. (CRCI) and the Governor's Crime Commission (GCC) to begin a North Carolina pilot program of family substance treatment. We are calling the pilot "Bright Hope" – a Residential Family-Based treatment center in Southeastern NC open to all residents of North Carolina. Bright Hope provides therapy, family support, and advocacy service for children whose parents receive Substance Use Disorder (SUD) Treatment. During the 16 to 24-week program, Boys and Girls Homes will provide a home and family therapy for children while their parents are in recovery at nearby CRCI locations. Click HERE for program details.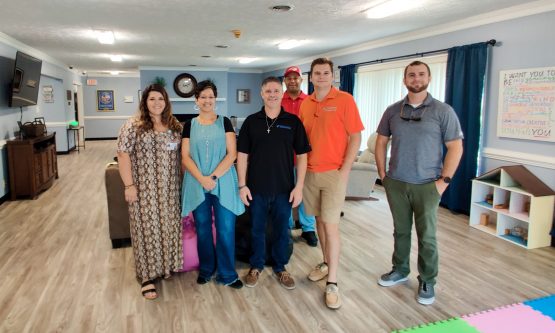 December, 2020 Update
As we wrap up (pun intended) what has been considered by many to be the worst year in modern history, the men and women of Brunswick Christian Recovery Center and Rose House have continued to find blessings around every corner. This year has been a huge witness to the glory of God's unending faithfulness to his children who are working towards living for His kingdom! Even during these trying times for many families who have found out that they may be considered "non-essential," and have struggled to pay bills for their most basic needs, the residents who came to us searching for hope have still found generosity and kindness pouring from the hearts of these very people. Donations in the form of Christmas gifts for the children of our residents and gifts for the residents themselves have been coming in from all directions (see our newest intern Daniel in the photo wrapping gifts)! There is no shortage of love from our community, and we thank every person for their prayers, donations, and letters of encouragement! You have made a difference here.
October, 2020 Update
The men's program at BCRC has hired three new intern staff members in the past 2 months! Residents who apply for an internship after their graduation from the 4-month program understand that they are signing up for an 8-month commitment to one of the most intensive and selfless paths a person can take in their recovery. We appreciate their practical demonstration of a willingness to go above and beyond the minimum to meet the many needs of a residential recovery program. These men have been, and continue to be, a great example to the men in the program who are closely watching every step their leaders take. We offer educational courses for our interns and staff to begin the process for becoming certified as an Alcohol & Drug Counselor and to begin working on their college education through West Theological Seminary. Opportunities for advancement at the end of this internship are a desirable asset to any resume.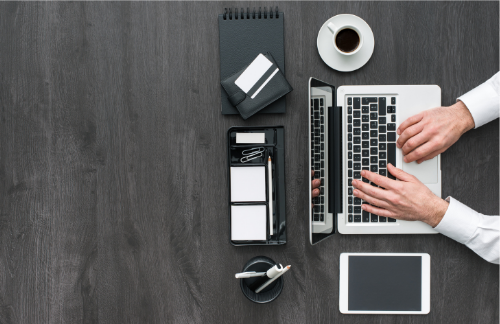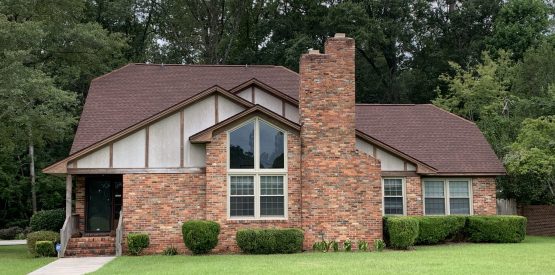 August, 2020 Update
This beautiful property is a result of the merge between Christian Recovery and Saving Sons in Whiteville, NC. Since the Rose House is still under construction, we decided to do a soft start opening for the women's program. Until the Rose House is complete, we will continue operating the women's program out of our Columbus County campus on a smaller scale. Eventually this property will be the location of the men's Motivational Track phase. Find out more info about the Motivational Track.
June , 2020 *FOOD DRIVE UPDATE!*
We are very excited to announce the date, time and location of our food drive thanks to generous resources from the CityGate Network and volunteers from CCCG, First Baptist Church of Shallotte, and other local volunteers and nonprofit organizations.
WHERE– First Baptist Church of Shallotte 4486 Main St, Shallotte, NC 28470
WHEN– Saturday, June 20th 12:30-3:00 pm
HOW– Drive through style, with the help of BC Sheriff's Dept. directing traffic
WHAT WE HAVE– FREE 1,500 box of mixed produce from Ward's Fruit & Produce, and 4,000 gallons of milk from Borden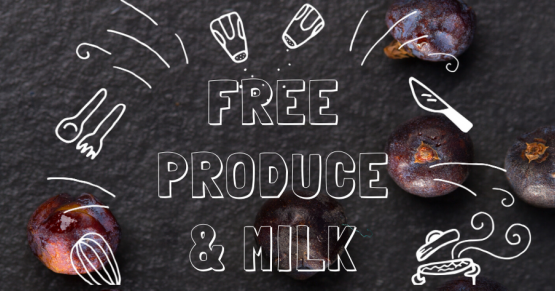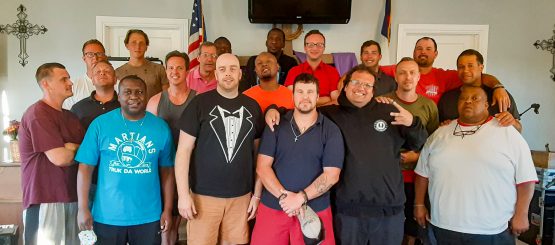 May, 2020 Update
The BCRC Guys were sponsored by many kind donors to be able to send our "Feed Your Soul" cookie jars to their mothers for Mother's Day 2020! Thank you to everyone who participated in this awesome display of love and kindness.
Mar, 2020 Update
In our efforts to localize our fundraising we started three social enterprises: landscaping, catering, and cleaning. These enterprises double
as a Workforce Redevelopment program. The purpose of the Workforce
Redevelopment Program (WRP) is to better assist each resident in the search of meaningful employment after satisfactorily completing the treatment curriculum. It is our goal to produce opportunities in the residential treatment setting that will translate into lived experience, training hours and resume items for future employment. These opportunities will help to alleviate the unattractive gap that recovery participants incur from their months in residential treatment. This process will also provide certain residents recommendation letters from their immediate supervisors that can be utilized in the next employment opportunity.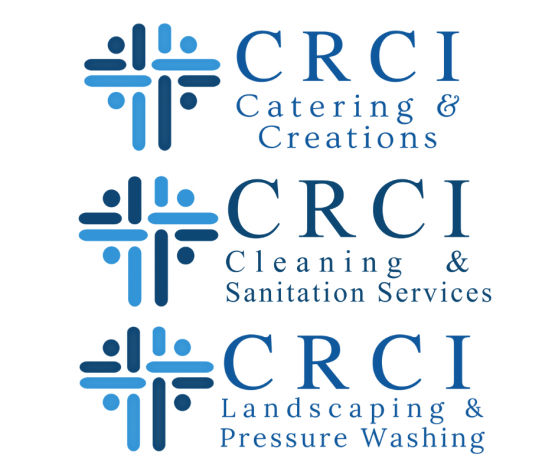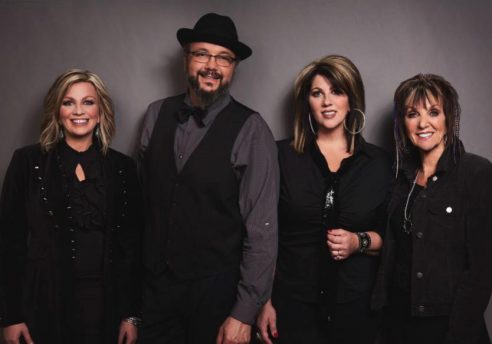 Wednesday, September 11th, 2019
We just got the news that we're going to be hosting The Isaacs in concert on November 8th! This is exciting news for anyone who wants to attend. We will have an update coming soon for ticket purchase options. Proceeds from the concert will go to support of The Rose House renovations so that we can open, as planned, in March 2020. The event will take place at Beach Assembly of God, located in Ocean isle Beach, NC.
Saturday, July 13th 2019
What a spectacular show of support at the 2nd Annual BCRC Charity Golf Tournament! This year all of the proceeds are going towards the purchase of a property that will be the new site of The Rose House, Brunswick County's very first free recovery center for women! Josh was very excited to announce the capital campaign for The Rose House at the golf tournament and wanted to show everyone what a difference they've made already. We are officially beginning the capital campaign with $180,000 already raised toward the $650,000 goal. This is a great start and we can see the momentum pushing forward with the growing support from all of you. This is a huge development in the operational capacity of Brunswick Christian Recovery Center and we look forward to finally being able to offer help to not just the men in need, but the women who are also looking to rebuild their lives! **Praise God**
Friday, April 26, 2019
The men have been busy this year! The campus is looking better than ever. This week we had the extreme privilege of being visited by the members of Sharon Presbyterian Church (Charlotte, NC) who volunteer their time each year to come out and help us do some home improvements. We are extremely grateful for their dedication to doing the work the Lord has put on their hearts. They helped us remodel the entire Fellowship Hall building by installing new doors, windows, and replace the aging wall panels with new drywall. In addition to doing all of that, they found the time to plant flowers and paint the handrails one of our graduates built earlier this year. It has been a major home improvement week for BCRC! Praise God for the constant blessings he sends down to our growing ministry. We do all things in His name!
Monday January 14, 2019
As we begin the new year at BCRC, we have many plans for the expansion of our program AND for the awareness of our cause! We have found that simply being aware of the drug and alcohol problem in our country is a helpful tool in supporting the recovery of many men and women. Today our Director, Josh Torbich, and three BCRC men were invited to speak to the youth of our county. The purpose of this talk was to educate the young minds about how to steer clear from the powerful grip of addiction. They answered many questions, such as what to do if someone offers you drugs and what to do if you see someone using drugs at school. As men who have often made the wrong choice in these matters and who have seen the repercussions (first hand!) they are fully qualified to answer the tough questions. We are thankful that our school system values the experience of these men and have found a way to use it as positive, real life reinforcement for the young people of Brunswick County. 
Monday December 24, 2018
On Christmas Eve, David and Shirli Lemieux brought Christmas presents to each of the residents at BCRC. The men were so grateful for the kindhearted giving of the Lemieux's that they all wore the shirts they got to church that night. It was a sea of flannel and smiles! We appreciate your kindness so much!
Sunday December 2, 2018 
The men worshiping at Beach Assembly of God. This is our home church where Worship Pastor Carmen Chase does a wonderful job of leading the praise band to invoke the power of the Holy Spirit so that every person, regardless of their faith or background, can feel the undeniable power of God. Some of these men have never been exposed to Jesus Christ before. Beach Assembly of God is one of the most spirit-filled churches we have ever seen, filled to the brim with spiritual leaders who truly walk the walk.
Saturday December 1, 2018
Every year the BCRC men participate in the Shallotte Christmas parade. This year was the best year for the BCRC float. Pictured here you can see some of the guys (Kevin, Stephen, Chris, Anthony) working all the way until the last minute to have this thing ready to go! The hard work and dedication these men showed were reciprocated by cheers from the crowd as we drove through the thousands of people who were lining both sides of the street. 
We can rejoice, too, when we run into problems and trials, for we know that they help us develop endurance.  And endurance develops strength of character, and character strengthens our confident hope of salvation. And this hope will not lead to disappointment. For we know how dearly God loves us, because he has given us the Holy Spirit to fill our hearts with his love.