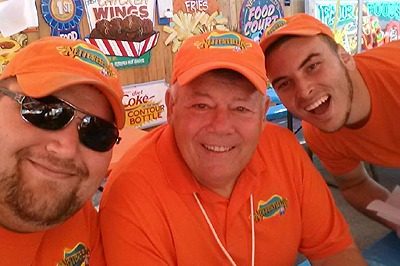 Twenty years ago I took one of my sons and another young man to a Christian recovery program in the mountains of North Carolina. It was for ten weeks and only cost $300. This was a shock to me because on several occasions I had spent thousands of dollars for programs lasting only one month. 
That evening at a church service to welcome the new arrivals, an elderly pastor spoke to us all. He preached about the importance of having GOD in your life and getting right with Jesus Christ. He said that this is an important first step in the recovery process. And that this is, in fact, how all of us should live our lives. This pastor was convinced that much of the mystery surrounding a successful recovery could be eliminated by following Jesus Christ.
It took 15 years before we were able to start Brunswick Christian Recovery Center in southeastern NC (not too far from ocean). It was then that I was able to give a similar speech as that elderly pastor in the mountains. I, too, believe that being a born-again Christian is the foundation for successful long term recovery.
My wife and I know the misery that comes with having a child or children addicted to drugs and alcohol. We know about the overdoses, jail visits, lost sleep, tears, car wrecks, fights and financial struggles. We know the importance of having a place to send a son or brother or husband or friend that will offer life altering guidance and a new beginning.
And that's why we founded BCRC. And it's why we admit men to our program for 6 to 12 weeks (or longer) without regard for ability to pay. We are proud to say that since its inception, BCRC has ministered to hundreds of men. Many are alive and well today because of the love, hope and encouragement received during their stay with us. It is true when we say that BCRC saves lives and saves souls and that all we do is for the glory of GOD.
I am living my dream today and every day and feel truly blessed to be the Pastor of this great ministry. Please know that you are welcome to come and visit with us whenever you are in the area. I look forward to meeting you. GOD bless you.
Pastor Larry Shreve~
One thing I ask from the LORD, this only do I seek: that I may dwell in the house of the LORD all the days of my life, to gaze on the beauty of the LORD and to seek him in his temple.
-Psalm 27:44