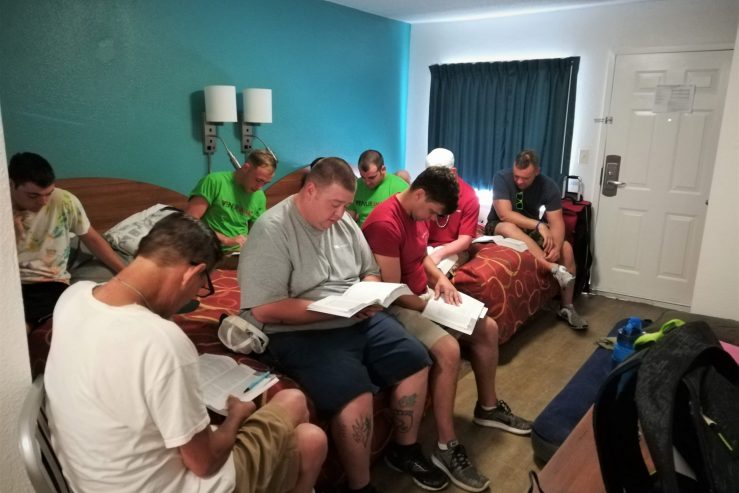 BCRC is always so appreciative of donations to our ministry. 
With your help, we will continue to save lives and save souls, all through the love, grace and mercy of our Lord. And we will continue to look for new and better ways to teach the men how best to sustain a long and successful recovery. 
Because of the enormous demand from those addicted to drugs and alcohol, BCRC is looking for ways to expand its ministry. We hope to go from working with, teaching and preaching to the current 15 men to 25 men in the near future. And we are so hopeful that you will be a part of our growth.
It takes a lot to run a full service recovery center. We have to house, feed, and often clothe and support the men going through our program for their entire stay and that can take a lot of resources. Here are some of the things that you can donate that would be a huge help.
Financial donations are always a HUGE blessing.
Help finding the men work after graduation from BCRC.

Vehicles for the men to use while at BCRC and at our half way houses.

Working lawn mowers and trimmers.

Food and cleaning supplies.

 

Paper Products and Toiletries 

Financial support for anyone who decides to stay on at BCRC to help with our ministry.

Furniture (dressers, wardrobes, bedding, etc…) 
For more information on what we need to operate, please contact our staff at (910)287-4357
or email us at office@crcirecovery.org 
Thank you and God Bless you!
Yet in all these things, we are more than conquerors through Him who loved us.
-Romans 8:37