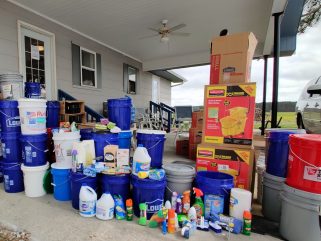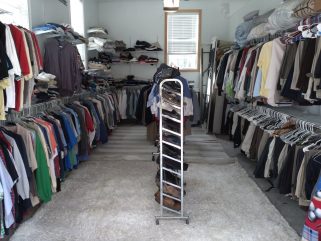 CRCI is always so appreciative of donations to our ministry. 
It takes a lot to run a full-service recovery center. We must house, feed, and often clothe the residents going through our program for their entire stay. We also house, feed, clothe, and support interns in the internship program which takes a lot of resources. Here are some of the things that you can donate that would be a huge help.
Our needs vary from everyday supplies, food, cleaning supplies. We need YOU to help us keep moving forward in our mission that each board member, staff member, and intern feel is a calling to serve.
·       Vehicles
·       Food (perishable and non-perishable)
·       Cleaning supplies
·       Laundry detergent
·       Paper products (toilet paper, paper towels, tissue)
·       Toiletries (shampoo, conditioner, body wash, soap, lotion, deodorant, hand sanitizer, etc.)
·       Feminine hygiene products
·     Women's and men's clothing
·       Furniture and household goods (dressers, wardrobes, bedding, etc.) 
·       Financial support for intern. Learn about our internship here.
Call before you drop off your donations, please contact our staff at (910)287-4357
or email us at office@crcirecovery.org.
Fill out the donation request form down below if you'd like for CRCI to pick up your donations.
Thank you and God Bless you!
Yet in all these things, we are more than conquerors through Him who loved us.
-Romans 8:37